F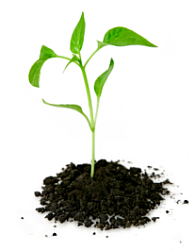 irst-time gardeners are encouraged to start small, perhaps with a "kitchen garden" that will offer fresh herbs and a small quantity of fruits and vegetables for use in summer meals.
"Setting aside a small plot near the kitchen or back door or choosing to arrange containers or hanging baskets near a porch or patio may be all that it takes for a beginning gardener to become a more confident gardener," says Evelyn Neier, a Kansas State University Research and Extension horticulturist.
"Lettuce, tomatoes, peppers and herbs such as parsley, basil or rosemary are easy to grow and make flavorful additions to summer menus."
Follow the link at...
Start a Garden
Farm and Garden Books
Seed Catalogs